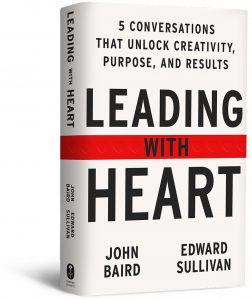 Introducing This Year's Conference Book: "Leading With Heart."
Dive deep into the topics of:
What Do You Need To Be At Your Best?
What Fears Are Holding You Back?
What Desires Drive You And Which Might Derail You?
What Are Your Greatest Gifts?
What Is Your Purpose?
Helping Your Company Lead With Heart
Through FLC, we will continue to reference the lessons and teachings from this great work.
Please Note: Purchasing the Book Is Not Required for FLC!
Your Focus Group Leaders and FLC Directors will be well-versed in the teachings from this book.
You are not expected as a delegate to purchase this book. However, if you would like to purchase to get more value out of your FLC experience, you are free to do so.