We are excited to announce the 4 Focus Group Leaders that will lead our delegates throughout the 71st MSC Fall Leadership Conference. You will have a chance to connect with these lovely people throughout our 6 Focus Group Sessions over the 3 days. Please feel free to read through their biographies and stories as your prepare for the upcoming conference.
Jennifer Bohac '87
Director of Outreach and Donor Programs
Jennifer joins the Foundation directly from The Association of Former Students where she was responsible for managing the Traveling Aggies program. Serving as Manager and Director of Travel Programs, she planned, coordinated, and executed trips all over the world and on all 7 continents growing the program from 10-12 trips per year to 80 plus trips per year reaching approximately 1,500 former students traveling with the Aggies.
In this role, she was responsible for maintaining relationships with travelers and tour operators, promoting programs and offerings, coordinating the marketing and branding efforts working with communications, and coordinating scheduled and travel logistics. She served as "the face" of Traveling Aggies cultivating lasting relationships and positive first impressions serving as an ambassador in numerous Association events and engagement opportunities. To carry out these significant responsibilities, she trained staff as "Aggie Hosts" who would host various orchestrated trips.
Prior to her joining the Traveling Aggies, Jennifer worked at Texas A&M University for 10 years first as an Academic Counselor in the Ag Economics department then moved to a role charged with developing and directing the Athletic Career Services Program. In this capacity, she oversaw student-athletes' summer employment, jobs upon graduation, and NCAA employment compliance. This was a joint endeavor between the Athletic Department, the Career Center, and the Compliance Office.
Jennifer spent 2 years at the University of Minnesota as the Director of Student-Athlete Development where she oversaw 700 student-athletes community service, career development, leadership programming, and personal growth. She authored a textbook with Prentice Hall publishers in 2000 titled Career Game Plan for Student-Athletes. During her tenure, she has taught numerous classes at Minnesota and Texas A&M including Life Skills, Succeeding in College, Career Development, and Leadership Development.
Jennifer currently serves as an emeritus board member from higher education, colleges, & universities on the Executive Advisory Board of the National Educational Travel Conference. She has presented and moderated several sessions annually at the international travel conference and chaired and hosted the 2013 Southeast Travel Planner Conference for schools from the SEC and beyond. Jennifer also serves on the Alumni Council for Oceania Cruises.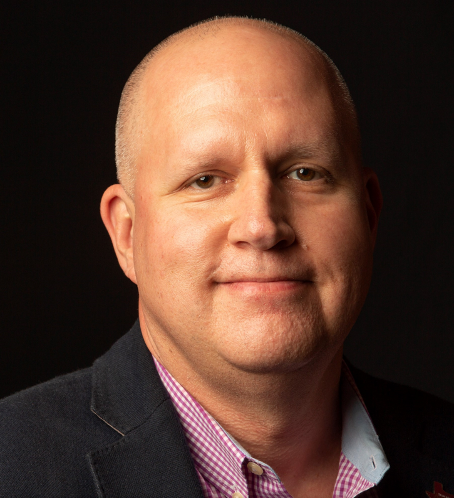 Dr. Craig Rotter '92
Executive Director of Texas Rural Leadership Program
Dr. Craig Rotter '92 Ph.D. is a remarkable embodiment of the Aggie Spirit, having proudly graduated four times from the university. With an unwavering commitment to his alma mater, Dr. Rotter's journey has been characterized by a deep dedication to education, leadership, and community development.
Having initially ventured into the world of retail banking (Frost Bank), Dr. Rotter found his true calling within the hallowed halls of Texas A&M University. For an impressive 17 years, he contributed his expertise to student affairs, particularly in Residence Life, where he fervently championed undergraduate student leadership, community development, and academic success. His impact on countless young Aggies was nothing short of transformative, as he nurtured their potential and guided them toward becoming well-rounded and capable leaders.
Dr. Rotter's passion for education extended to the classroom, where he shared his insights as a seasoned practitioner. With over two decades of experience teaching formal leadership education courses in the esteemed Department of Agricultural Leadership, Education, & Communications, he has garnered the respect and admiration of his peers and students alike. His dedication to molding the leaders of tomorrow culminated in his appointment as an Instructional Professor in 2022, a testament to his exceptional pedagogical prowess.
In 2018, Dr. Rotter embraced a new challenge by assuming the role of Executive Director for the Texas Rural Leadership Program (TRLP). This dynamic initiative, housed within the Texas A&M AgriLife Extension Service, reflects his unyielding commitment to fostering positive change and inclusion within rural and underserved communities. With an unshakable belief in the potential of these communities, he spearheads efforts to nurture strong and capable leaders who can drive lasting transformation.
Dr. Rotter's impact extends beyond the university's gates, as he plays pivotal roles in various organizations that share his commitment to progress. He serves on the Texas A&M University College of Agriculture and Life Sciences Development Council (COADC), channeling his network to financially serve the college. A fervent advocate for rural public school education, he dedicates his time to the board of Collegiate Edu-Nation, an innovative P-20 model that holds the promise of a brighter future for rural students. As a member of the Board of Directors of the San Antonio River Foundation, Dr. Rotter extends his influence to environmental and community projects, exemplifying his commitment to holistic progress.
Dr. Craig Rotter's ethos is firmly rooted in his belief in the goodness of rural life and the profound impact that Texas Aggies can make on the world. His legacy is one of unwavering dedication, exceptional leadership, and a commitment to creating a more equitable and democratic society through the power of education and positive change. With a heart full of Aggie pride, he continues to inspire and uplift, ensuring that his beloved university's values thrive within every endeavor he undertakes.
Dr. Elizabeth Robinson
English Professor
Elizabeth Robinson has taught over a dozen different courses in a variety of formats. Most recently, she has created three courses that are part of the English Department's new Science-Fiction and Fantasy minor: Fairy Tales in the English Tradition, Advanced Studies in Science-Fiction and Fantasy, and a J. R. R. Tolkien course. She has mentored dozens of undergraduates in University and English Honors capstone projects, independent studies, and honors contracts. She serves as a Faculty Reader for Explorations and as an Active Listener for the LAUNCH Undergraduate Research Scholar Symposium. She is also the advisor for the Aggie Kolbitar Society, a student organization dedicated to encouraging the exploration of the liberal arts. In addition to receiving two Association of Former Student awards, the Teaching Award (College level) and the Individual Student Relations Award, she has received the Honors Student Council's Wells Fargo Honors Faculty Mentor of the Year Award. She has also been a T-Camp Namesake and a Fish Camp Namesake.
Kelli Hutka '97
Association of Former Students Director of Campus Programs
Kelli Hutka '97 is an Associate Director at Texas A&M's Career Center where she works with the university community to enable mentoring experiences for students. Prior to joining the Career Center team in 2023, she worked at The Association of Former Students for 21 years serving students, faculty and staff members and overseeing the Aggie Ring Program. She and her husband, Marcus '96, have four children, Rylee '25, Bryant (17), Haley (14), and Elyssa (9), one granddaughter (6 months) and own an equine clinic in Waller, Texas. When not at kid activities, Kelli enjoys being outdoors, front-porch sitting, trying to understand horse racing and reading a good book.